A kitchen that will get your neighbors talking.
Who says that you can't cook in style?
Our remodeling experts can help you choose kitchen elements that exemplify your family's wants and needs.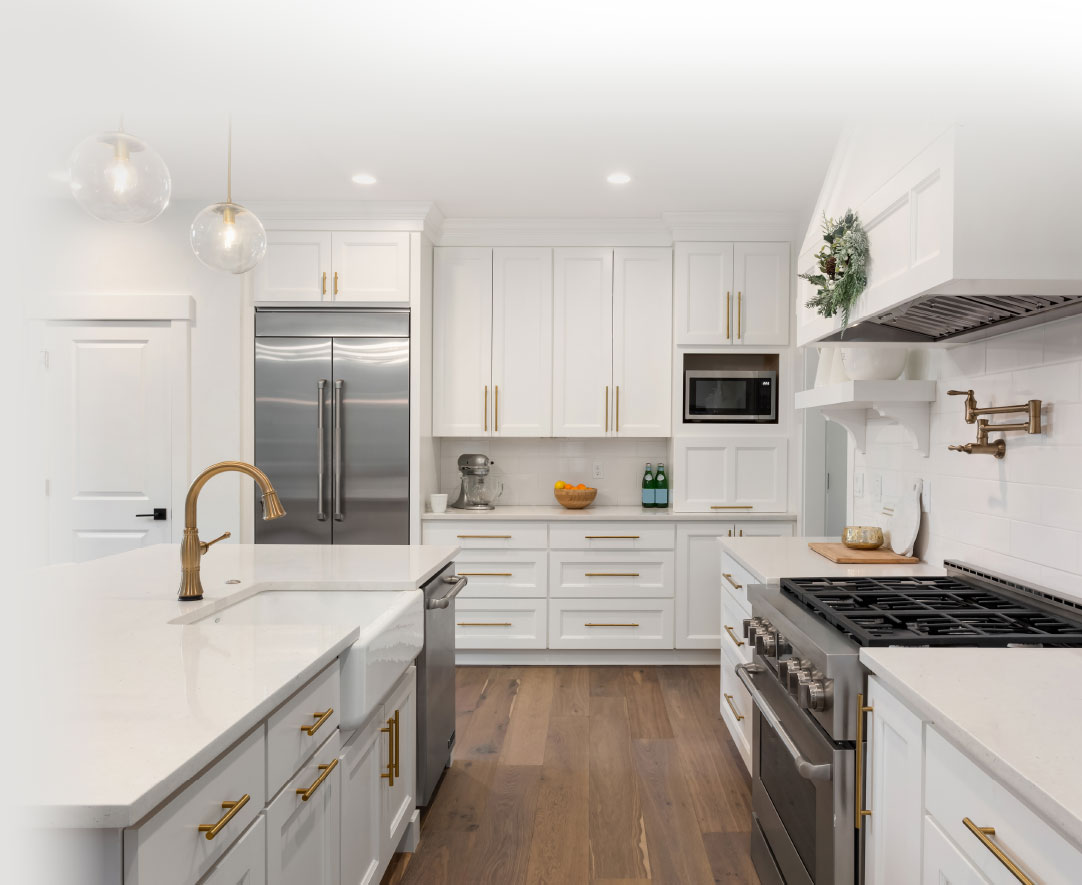 Components of the kitchen you can remodel are:
Wall and Base Cabinets
Kitchen Islands
Counter Tops
Wine Racks
Lighting
Doors and Drawers
Hardware & Fixtures
When the project is finished you will be the envy of all who see your new kitchen because you get to cook in it every day.
Not sure where to start?
If you are not comfortable choosing individual components by yourself
go with a style that fits your lifestyle.
French Country
Modern
Contemporary
Traditional
Transitional
Once you choose a theme,
it can be customized to suit
your tastes. There is no cookie
cutter mold for creating the
perfect kitchen for you!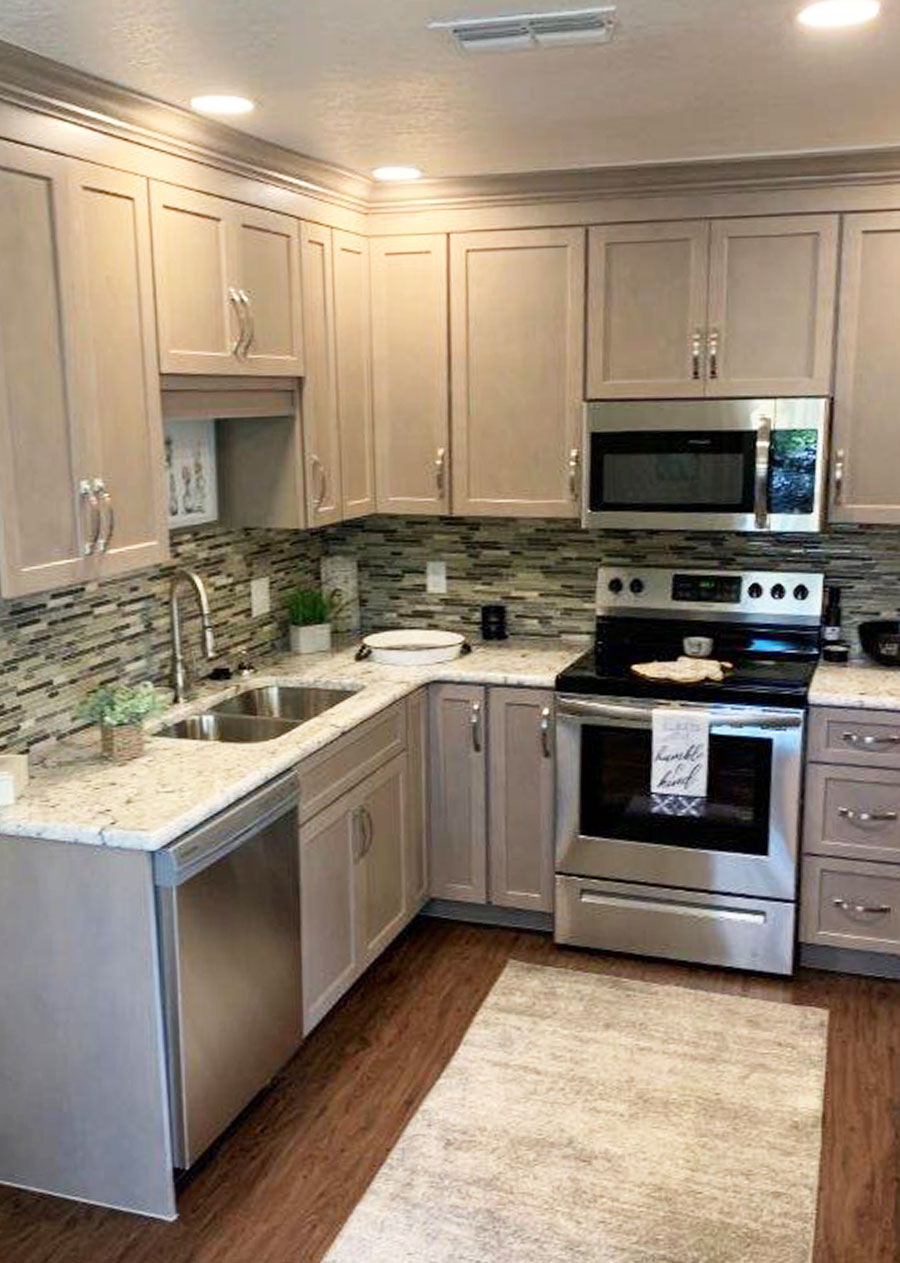 Get great deals to fuel your remodeling project.
We understand that remodeling has the daunting prospect of breaking the bank. However, you can purchase quality cabinets at wholesale prices at S&W Supply.
If buying wholesale still is a bit hard on your wallet, no worry – financing options are available to help you fix up your home without emptying your bank account.
Work with our experts to determine which types of cabinets are right for your home, along with which financing plan is right for you.
Choose from a variety of woods to suit your home.
Hide away your kitchenware in gorgeous wood work and cabinetry. Start enjoying the heart of the home today!
The type of wood that your cabinets are made of is important for spicing up your home in just the right way.
Our cabinets come fully finished so you don't have to deal with the hassle of finishing them yourself. The ready to install cabinets come in woods such as Birch, Oak, Cherry, Hickory, and Maple.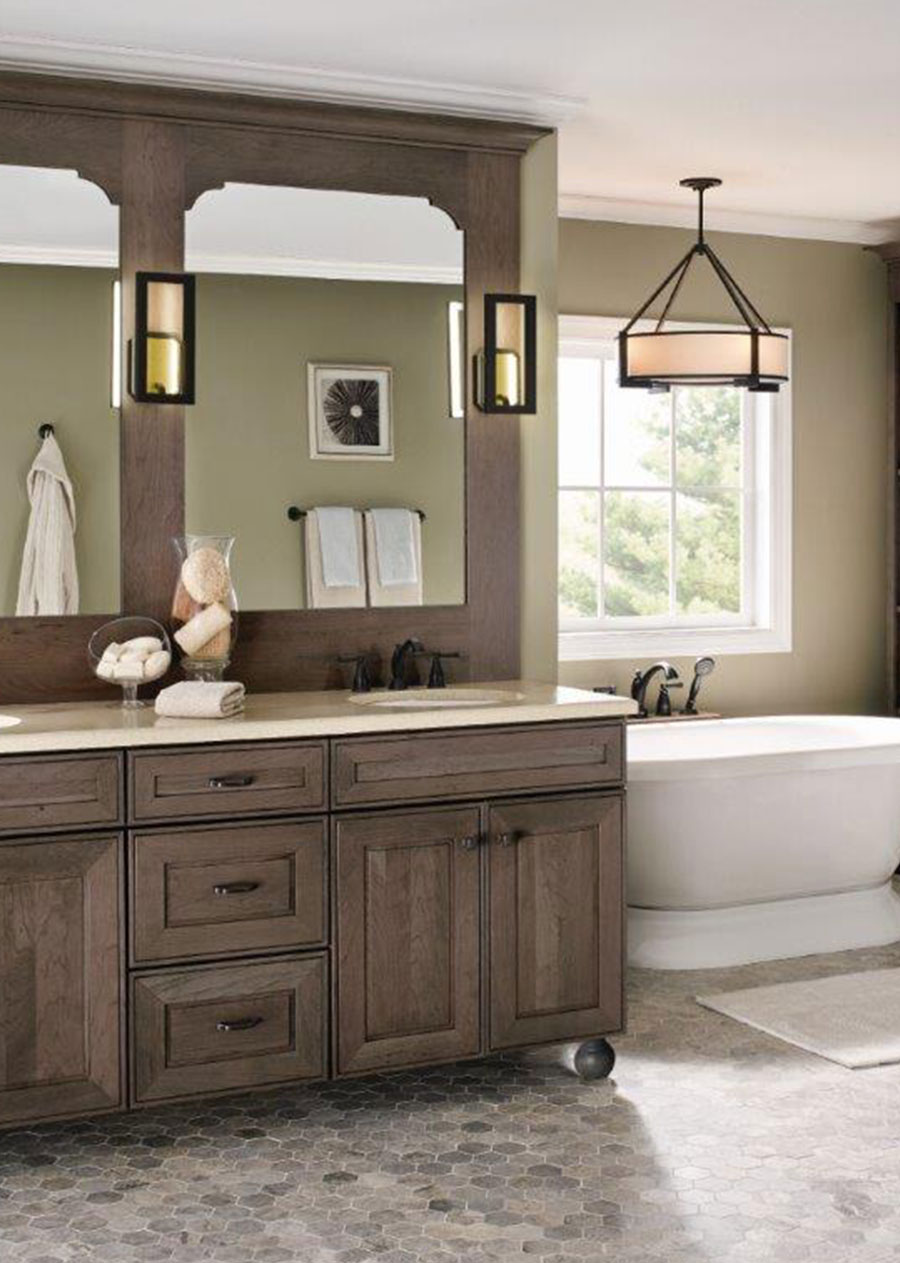 Relax in your own
peaceful atmosphere.
Escape from reality and choose the right style for your bathroom remodel that will make all the difference.
S&W experts will help you decide on vanities, bathtubs, and sinks that go with your house's theme.
Not only can you get assistance in determining the ideal placement for these items, but you can also get these items relocated in order to make room for your ideal setup. The bathroom should be a comfortable space in your house – let S&W create that for you!
A bathroom without clutter is a mind without clutter
Bath time should be a time to relax and let the worries of the day melt away. How can you let your mind unwind if the bathroom is a mess?
S&W has your storage solutions in a number of elegant options:
Bathroom armoires
Pocket doors
Custom shelving
Pull-out storage
Wall cabinets
Vanity niches
Uncompromised sensibility and style.
Have a visually stunning kitchen by choosing the right countertops to fit your needs.
The kitchen sees a lot of use, especially with your busy family that demands homemade meals. Countertops are a necessity in your kitchen, but that doesn't mean they can't look great too!
What do you look at first when walking into a kitchen? That's right – the countertops. S & W offers only the best granite countertops in various colors:
Black pearl
Copper rose
Impala brown
Royal gold
Sapphire blue
Here at S&W, we understand that everybody has a different style which is why we offer not only granite but a variety of other countertop products such as:
Corian Quartz & Corian Solid Surface
Spectrum Quartz
Laminate
Cambria
Silestone and much more!
You are sure to get the perfect matching countertops with your wood cabinets, which will definitely get people talking.
Get Your

FREE

Estimate!
Call 863-875-4113 or use the link below to schedule a free consultation and estimate for your interior project.
Proudly serving Central Florida since 1991.